Win Two Free Tickets to Get Funky w/Benny Benassi!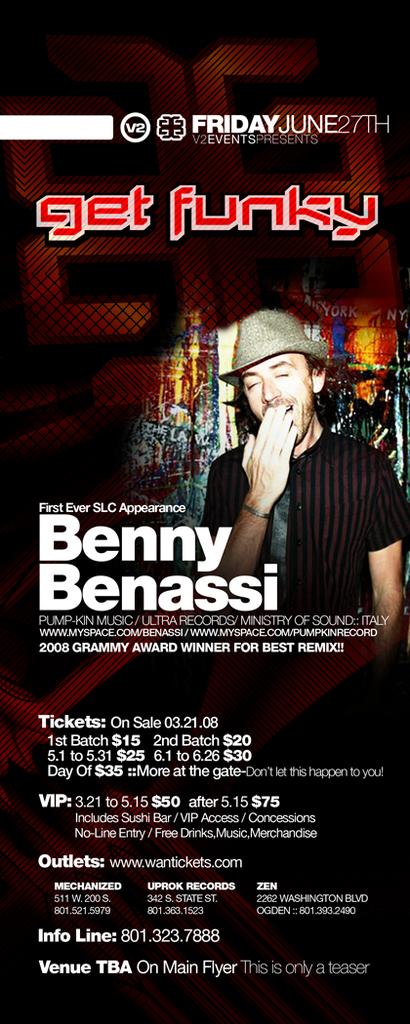 Eric Hamilton Photography and V2 Events are giving away two tickets to see Benny Benassi at Get Funky! Members of the VIP Club are automatically entered. Not a member yet?
Sign up for the VIP Club to be informed of new galleries and upcoming events. Every month we'll give away cool prizes, like VIP tickets to the hottest parties! I care about your privacy, and I will never share your information with anyone.
Signup for our Mailing List

* required

Email *:

Cellphone:

Cell Carrier:

Myspace Url:

http://www.myspace.com/